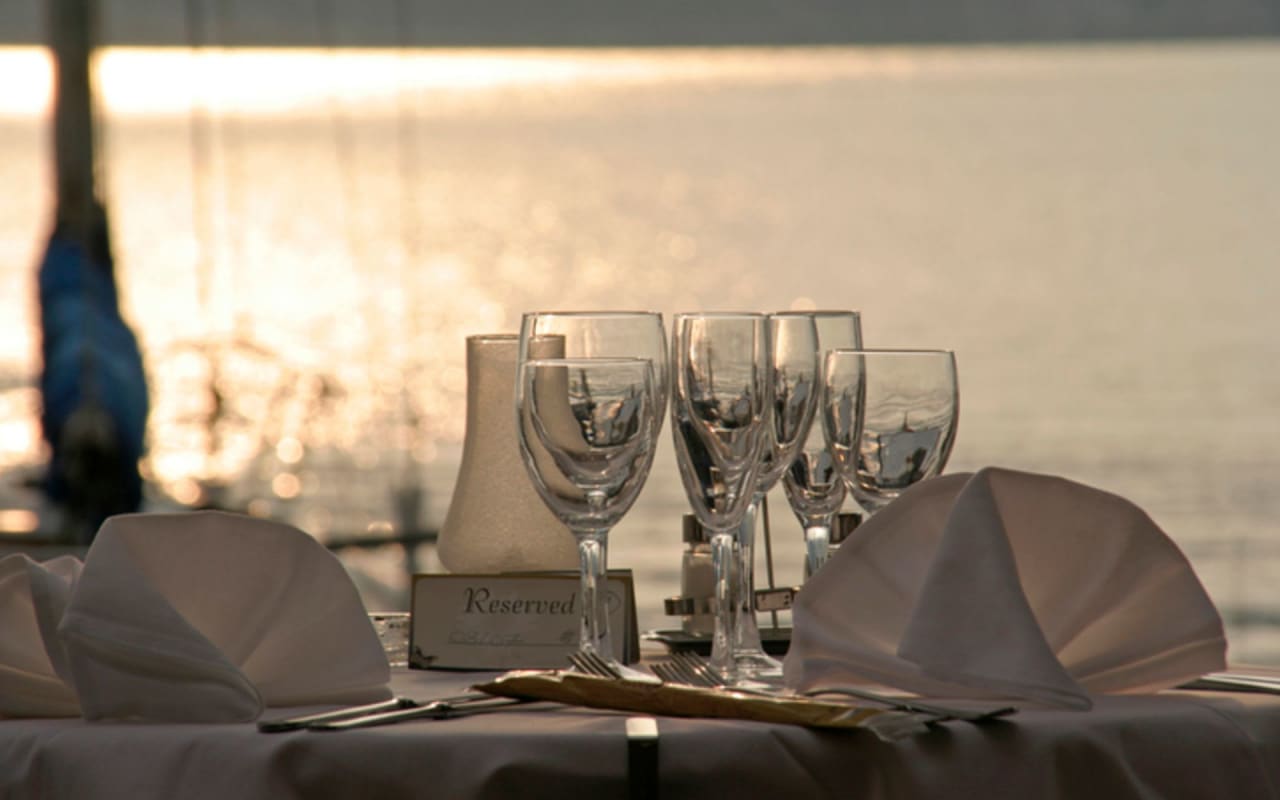 Lake Minnetonka, MN is famous for its scenic views, endless recreational opportunities, and grand lakeside living. But that's not all. Explore the area and you'll discover fantastic dining spots you'll want to return to again and again.

Here are 6 of the best dining spots around Lake Minnetonka:
3746 Sunset Drive, Spring Park, MN

Savory food and stunning lakeside scenery come together at Lord Fletcher's. Whether you want to dine indoors or al fresco, this restaurant gives you cozy options. Enjoy giant servings of buffalo shrimp, Fletcher's Famous Walleye sandwich, and their house favorite, Fast Eddie's Burger.

For fine dining, Lord Fletcher's main dining room offers a rustic lodge look witha relaxing atmosphere. Their specialties include Chilean Seabass, Filet Mignon, and Seafood Pasta.

85 Excelsior Boulevard, Excelsior, MN

With a seating capacity of nearly 500 and a prime spot by Lake Minnetonka, Maynard's offers one of the best waterfront dining experiences in Minnesota. Their menu features burgers, wraps, sandwiches, and specialty meat and seafood plates that are sure to fill you up. You should also try their one-of-a-kind salted caramel cheesecake for dessert.
5185 Meadville Street, Greenwood, MN

Delicious food, friendly service, and a pleasing atmosphere make Cast & Cru a must-visit restaurant. Located in the Old Log Theatre, hence the name Cast & Cru, this place offers excellent American cuisine along with a variety of beers and cocktails. Some of their specialties include surf & surf, citrus crusted scallops, and braised bone-out short rib. Cap off your meal with an original dessert like chocolate and pistachio cake or berry macaron mélange.
739 Lake Street East, Wayzata, MN

Few restaurants in downtown Wayzata have received as much hype as this French restaurant. Bellecour offers exquisite appetizers like escargots en croûte or roasted beet salad. Mains include scrumptious rohan duck, wagyu hanger steak, or braised short rib. For a truly unforgettable feast, order the le plateau de fruits de mer: a seafood tower with oysters, shrimp, clams, mussels, and a lobster.
862 Lake Street E, Wayzata, MN

If you're hungry for sushi in Wayzata, MN, Sushi Fix has got you covered. They serve Edo-mae style sushi mixed with a signature Minnesota flair. You will see – and taste – this innovative fusion in rolls made of standard ingredients like tuna and salmon along with more modern flavors like avocado, cilantro, and chili aioli. But this sublime Japanese restaurant serves more than just sushi. Sample other specialties that include grilled squid, poke, and salmon carpaccio.
800 Excelsior Boulevard, Excelsior, MN

Touted by locals as having "the most ridiculously amazing frozen custard ever," Adele's has been a local favorite for more than 35 years. You can enjoy more than 80 flavors of frozen custard in a variety of ways, from hot fudge sundaes to creamy shakes. They also offer hotdogs and fresh deli sandwiches.

If you're looking for , then working with a real estate agent is one of the best decisions you can make. I'm , and I can help you achieve your dream of living by the water. You can call me at 612.308.5008 or email me at .