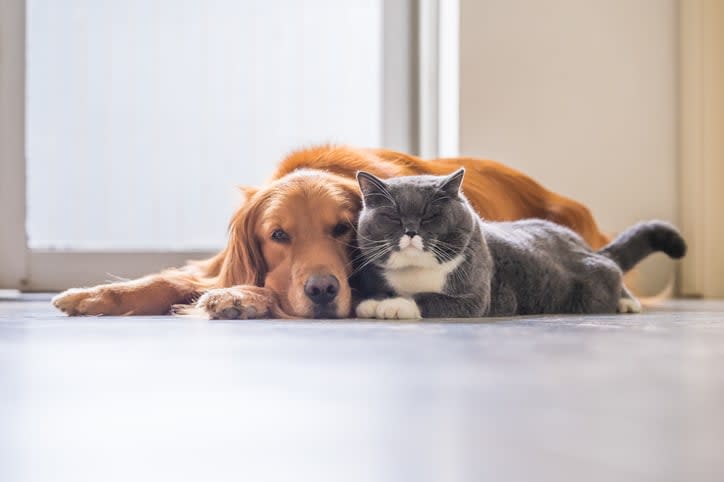 Moving can be a stressful job. And it can be just as stressful for your pets as it is for you. Fortunately, there are ways to make the move easier for all. Whether you're relocating to Minneapolis or someplace else, here are 5 helpful tips for moving with your furry friends:
​​​​​​​
1. Pack things beforehand​​​​​​​
Avoid having to rush and pack all of your pet's things at least a day or two before moving day. These include:

Food (weeks before your move, replace raw food with canned food or kibbles)
Chew toys or chewing sticks
Toys
Blankets
Kitty litter
Water bowls
Leashes
Poop bags
Carriers
Organize these items in a separate box and label it for easy reference. You don't want your pets messing with it, so keep it somewhere they can't reach once packed. This applies to all of your other packed belongings as well.
​​​​​​​

2. Prepare them for the move
Make the move easier on your pets by preparing them for it. If you have cats, don't be surprised if it takes forever to put them in a carrier because they hate small spaces and traveling. Try easing your way to it by letting them get familiar with the carrier days before moving. Put treats and a blanket inside to make it as comfortable as possible for them.

Dogs, on the other hand, may be easier to travel with since they have little trouble with compact spaces. Still, it would help to prepare them for the move by walking them around your soon-to-be home or neighborhood before moving. Acquainting them with the common smells in the area is a great way to make them feel comfortable in the new environment.
​​​​​​​

3. Keep them contained on moving day
Moving day can be a hectic time with pets running loose, so make sure to keep them contained until everything is in order. Close all exits to avoid the possibility of them running off and getting lost. You could also keep them in their carriers or hire someone to look after them while you're unpacking. But you never know what can happen, so add a name tag to their collar with your phone number and address just in case.
​​​​​​​

4. Locate the nearest vet
Knowing the location of the nearest vet should be a top priority for all pet owners. Once you've found them, schedule an appointment so they can get to know you and your pet. They might also be able to help you calm them down if they feel uncomfortable about moving to a new area.
​​​​​​​

5. Help them adjust
It can take some time for pets to settle in to a new environment. A visit or two before the move might not be enough for them to adjust, so help them out by walking around with them more. Another way to help them transition is to set fixed spots for their beds, food bowls, and litter boxes if you have a cat.
​​​​​​​

If you're looking for , then working with a real estate agent is one of the best decisions you can make. I'm , and I can help you achieve your dream of living by the water. You can call me at 612.308.5008 or email me at .